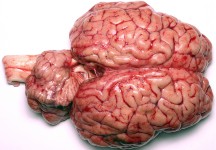 The most complicated kilogram of matter.
The human brain is the most complicated kilogram of matter known to mankind.
It contains an estimated 90 billion nerve cells (neurons), and trillions of connections between the neurons.
How the brain actually works is still a mystery, despite vast amounts of MRI research.
The brain contains more cells, than there are stars in the Milky Way galaxy.
How does the brain store, process & retrieve the absolutely vast amounts of information associated with vision, memory, images, speech, learned skills, hearing, emotions, sounds etc?
The brain's complexity is beyond our understanding - almost infinitely complex.
---
Q1: How did atoms (which have no intelligence) figure out how to build the human brain?
Q2: How did atoms encode all these complex brain building instructions inside DNA?
---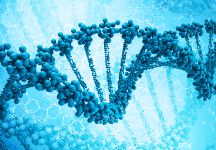 Could you build a brain?
If you were given all the ingredient atoms to form a complete human brain from scratch, you wouldn't be able to do it.
Evolution says that unintelligent atoms figured it out, by themselves, by random chance!
If you believe evolution is true, you're saying atoms (with no intelligence) are smarter than you are. That's your worldview.


The more complex a product, the smarter the Manufacturer has to be, to make that product.
The idea that something as infinitely complex as the brain, came into existence from an explosion, is fanciful.
There must be infinitely smart external intelligence (God), Who designed & created the human brain.

---
Solution: You are smarter than atoms. Your belief in evolution is the problem.
---